YOUR TURNKEY
WEB PROJECTS!
Our web agency is committed to you!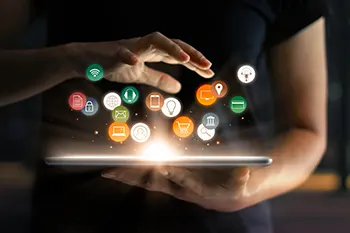 Webmarketing advice for the elaboration of a digital strategy that pays off in a surefire and in a short time.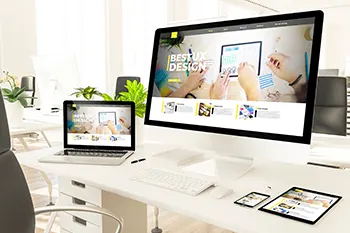 Creation of tailor-made, responsive and manageable websites, according to your brand image and your company's needs.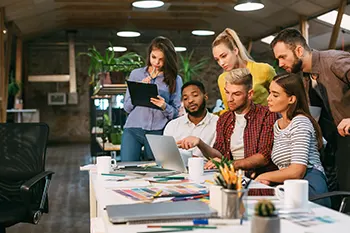 A web design agency is also in charge of establishing an effective communication plan on all communication media.
Take a look at our skills
You can benefit from a tailor-made design for your website!
When you want to have a website for your business, there are many possibilities. But the best solution is still to design a tailor-made website. One of the advantages of this solution is the design. The website Vox Humana is one of the custom-made websites with a well-thought-out graphic charter and an innovative design.
Because web design cannot be improvised!
A logo is used to mark the minds of potential customers or visitors. The design of a website's logo is made to catch the eye with its colours, shape and the message it wants to convey.

As a real pivot point in a company's communication, the graphic charter follows very precise rules, whether for the choice of fonts, colours or graphic elements.

A website graphics/ redesign consists of changing its visual appearance and adding functionality. This involves exploiting the latest graphic and visual trends.
Much more than a simple graphic creation
Graphic design is of crucial importance for websites, but making a website should not stop at graphic design. Indeed, referencing a website by our experts has resulted in qualified traffic, targeted visits and a better positioning on search engines. Why opt for SEO referencing? Traffic obtained naturally is more likely to convert than other sources of traffic. It considerably increases your sales and prospects and allows you to dream of reaching other dimensions and increase your turnover. Referring is establishing a secure source of traffic over the long term.
Call on expert web designers!
Find experts carefully selected for their experience and web design know-how for successful web projects. These web experts will help you to create the graphic universe of your website in terms of layout, colours, shapes, etc… A webdesign expert works on the aesthetics of your website by finding the perfect balance between text and visual elements but also helps you to improve the user experience of your website in order to offer internet users an easier and more intuitive navigation.